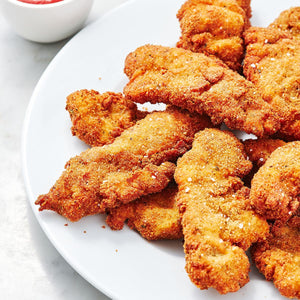 Buttermilk Chicken Strips Tray
Disposable black tray. House fried chicken strips served with your choice of Mac and cheese or fries. 


Choose one sauce: buffalo, ranch, honey mustard or ketchup. 


extra sauce pint: $10 
 Instructions: let us know your choices in the notes section or send us an inbox via our site to checkout.